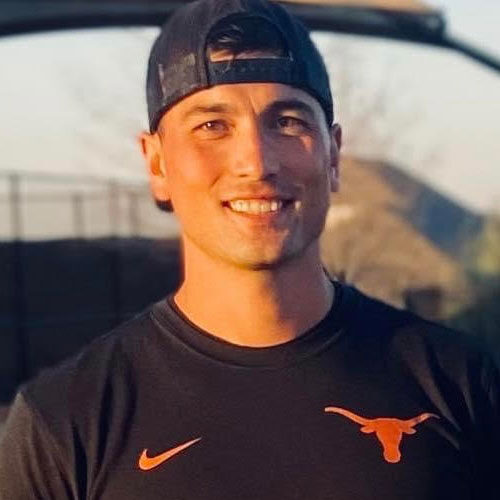 Martin served in the Navy from 2010-2014. During his time in the Navy, he deployed to Afghanistan in 2011 and was stationed on the West Coast at Camp Pendleton, CA with 2nd battalion 11th Marines.
A versatile athlete, Martin was an all district point guard in high school and has been a lifelong golfer. When he was younger he continued to play competitive basketball at Lone Star college and after the Military attempted to pursue his passion of one day coaching it. Eventually he hung it all up to pursue a career as a firefighter in 2018. It was there, at his first assigned fire station where he was introduced to the game of Pickleball. He instantly fell in love. What drew him to the sport was how easy it was to pick up, yet so difficult to master. His natural athleticism translated well to the movement of the sport but with no paddle background to rely on, it took years of practice and dedication to reach the 5.0 level.
Martin and his brother Chris compete in a couple 5.0 tournaments a year. Martin's true passion lies in coaching. His coaching style takes into account that, like himself, not everyone had the luxury of growing up around tennis, racquetball, or table tennis. He believes that by being coachable and eager to learn, anyone can maximize their potential. Having a high court IQ and learning to move on a court together or individually has an equal if not greater impact on your playing level as having a pretty forehand. While he has the ability to change your fundamentals, he specializes in maximizing your potential using what you have.
Martin is married to Jennifer Robertson and they have 4 children.
(Janelle 19, Adrian 13, Carter 6 and Julian 18 months).
"Pickleball is supposed to be fun, when we are playing well we are having fun. Let me help you get better so we can have more fun on the court." - Martin